Fibre Internet for Business
Direct access bandwidth – available on the largest fibre network in Canada.
True Business-Quality Fibre Internet
iTel Fibre Internet delivers high-speed bandwidth that will change the way you do business. Imagine a world where you don't have to wait for things to upload or download. With speeds up to 10Gb and high reliability, you can do business at the speed of light.
The internet is the backbone of most modern collaboration and communication tools, so your bandwidth has to keep up or efficiency will suffer. iTel's business-grade fibre internet can give you the competitive edge you need.
Fibre Internet for Multi-Location Businesses
Most providers only connect you to the public internet, but when you're running on iTel business fibre, you can automatically connect all of your locations via a dedicated L2 connection. You get secure, direct connections to everything you need – for no additional charge.
All the Benefits of iTel Fibre Internet
Upload as fast as you Download with symmetrical speeds
Increase network productivity with speeds of up to 10Gb

Meet future business needs with scalable bandwidth profiles
Have peace of mind with an industry-leading 99.99% Uptime Guarantee and 4 hour MTTR
Our Tier 2 Canadian Support Team is dedicated exclusively to business clients – 24/7/365

Delivered over the largest internet, voice and data network in Canada.
Secure Connections to Cloud Providers
Leverage all the power of the cloud with dedicated fibre internet. Our PoPs are located in the top data centres in North America, where we connect clients directly to all the major cloud service providers, including Google, IBM Cloud, Amazon Web Services (AWS) and Microsoft Azure.
Ensure the highest possible performance for mission-critical applications and services with iTel fibre and managed cloud connect.
3 Ways to Find a Solution
Get a Quote on iTel Fibre Internet Today
Add Value to Your iTel Fibre with Managed Services
When you're running on iTel fibre internet, you can leverage all the power of enterprise-grade services – on one simple monthly bill.
Managed Voice
With our team controlling all potential points of failure, we guarantee a quality of service like no other. Take your PBX off premise and into the cloud via your iTel fibre connection.
Managed Business Continuity
If your failover is just a second connection from your main carrier, you're still at risk from core outages. iTel offers carrier-agnostic and SD-WAN options to ensure you're always online.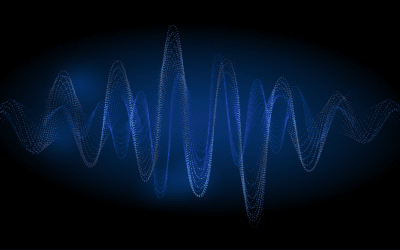 Wavelength Services – also called Wave Circuits – are the gold standard when it comes to moving large amounts of data. Moreso than even dedicated circuits, Wavelengths provide massive bandwidth capacity at a reasonable price. If your business has heavy data processing...