Wavelength Services
High-Capacity Bandwidth profiles – future-proof your network up to 100Gb.
Contact Us
Wavelength Services Across Canada
Wavelength Services ensure your business gets low-latency ultra-high bandwidth for your data – more than even dedicated internet or MPLS. With 1Gb, 10Gb – or even 100Gb – you'll never hit your limits again. Connect directly to data centres, leverage cloud applications, and process enormous amounts of data – all at better rates than standard ethernet connections.
Distributing connectivity and resources to your locations and clients has never been easier. iTel Wavelength Services are the highly stable, reliable and scalable network answers you need. Let's connect.
Future-Proof your Network with iTel Wavelengths
With an entire wavelength of bandwidth reserved for your business, you'll never worry about capacity again. Get all the benefits of big data and cloud services for all your workplaces – anywhere you end up.
All the Benefits of Wavelength Services

Performance
Bandwidth limits are a thing of the past with iTel Wavelength. Speeds of 1Gb to 100Gb make it nearly impossible to overload your circuit. Rapidly transfer massive amounts of data with reliable, secure, low-latency connections.

Flexibility
iTel Wavelengths are offered with OTN, SDH/SONET or Ethernet interfaces available. Choose from native wavelength (virtual fibre and spectrum services) among other protocols.

Security
Leverage robust protection options, including DDoS protection and fully managed options to ensure your standards are enforced at all points.

Scalability
With dedicated wavelengths, local carriers, WISPs, and big-data enterprises can leverage the full power of fibre to scale up their networks as bandwidth requirements grow. Easily add services and locations as your operations expand.

Nationwide Availability
iTel's coast-to-coast Canadian coverage ensures all your workplaces are connected, anywhere business takes you. Enjoy all the power, performance, and reliability of iTel Wavelength Services across Canada.
Cost-Effective
As your bandwidth requirements increase past 2Gb, your costs can rapidly grow out of control. However, securing an entire wavelength for your network provides the cost-savings and capacity you need to keep both your I.T. and Finance teams happy. Roll all your sites and services onto one bill with iTel for increased savings and efficiency.
Add Value to your Wavelength with Managed Services
Managed Business Continuity
If your failover is just a second connection from your main carrier, you're still at risk from core outages. iTel offers carrier-agnostic and SD-WAN options to ensure you're always online.
Managed Router & Security
In today's digital business environment, protecting your network means protecting your business. Get peace of mind with a full suite of unified threat management on your iTel Managed Router.
Managed Cloud Connect
What good is a cloud you can't reach? Add providers like AWS and Azure as if they were a node on your network and leverage all the power of cloud computing.
3 Ways to Find a Solution
Get a Quote on Wavelength Services Today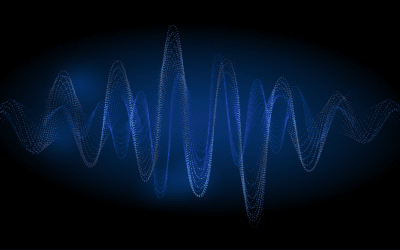 Wavelength Services – also called Wave Circuits – are the gold standard when it comes to moving large amounts of data. Moreso than even dedicated circuits, Wavelengths provide massive bandwidth capacity at a reasonable price. If your business has heavy data processing...