5G/LTE Business Internet
Access multiple carriers and pool your cellular data across Canada.
The Latest in 5G/LTE Internet for Business
Multi-carrier connectivity
Data pooling across Canada
Reliable hot failover
Business 5G/LTE internet is rapidly becoming a must-have for organizations across Canada. Highly reliable, versatile – and almost universally available – cellular-based LTE network technology is now a strong alternative to fixed wireless. 5G internet ensures that your business can operate anywhere – no matter what happens.
iTel's business 5G/LTE solutions equip you with the latest hardware, supporting multiple SIM cards from different networks so you always get the best signal possible. With circuit-bonding options available, you can get even better speeds and reliability from your 5G/LTE connection. Pool your data consumption across multiple locations regardless of where they are or the carrier being used.
Supported by our business-only, 100% Canadian Network Operations Centre, iTel has the most robust business 5G/LTE internet available. As a primary, backup, or temporary connection, iTel has the solution you're looking for. Let's Connect.
The Wireless Internet Solution You're Looking For
Whether you need a primary, backup, or temporary connection, iTel's Business 5G/LTE internet does it all.
Security
Traffic encryption and per-packet transfer
Hot Failover
Picks up the instant your main connection goes down
Set up anywhere
No phone jacks or cables required

Bonding Capable
Combine multiple LTE connections for superior speeds
5G/LTE for Primary Connections
With modern, cloud-based tools, even regular daily business operations can quickly eat all your bandwidth. Slow internet is more than just annoying – but in many places, you might not be able to shop around for a better service. iTel's SD-WAN bonding technology empowers you to build high-speed connections and use LTE as your primary connection, regardless of location. Create fast, carrier-redundant internet access by bonding up to five 5G/LTE circuits – all with a single static subnet. Enjoy high speeds and improved reliability in even the most remote and rural locations.
5G/LTE Internet for Business Continuity
Do you know how much revenue you can lose in an outage? Business LTE internet can keep your business online in the worst-case scenario. Avoid costly downtime with automatic failover from your wired service to the next best wireless network. iTel's business 5G failover combines cost-savings and reliability, so you get the peace of mind needed to focus on what matters.
Temporary solutions don't need to be painful. Waiting on an install? Relocating? iTel's business 5G/LTE internet can keep you up and running while you wait. There's no reason to go without a backup connection – add 5G to your business continuity plan today.
Wireless to Wireless Failover
No wires? No problem. iTel's LTE internet for business gives you access to all the major cellular networks so you get the most robust wireless to wireless failover available. Get reliable, redundant connections – in even the most challenging locations.
Business Performance + Wireless Convenience
High Performance
With more bands for increased throughput and seamless transition between carrier networks, you can prevent congestion and mitigate local outages.
Security
Traffic is encrypted, broken up, and sent on a per packet-level across multiple providers.
Set up anywhere
Whether it's a pop-up shop, kiosk, or just a digital sign, LTE internet is the hassle-free solution for any business with temporary needs and a small number of employees.
Third-party or IoT apps
Protect your main network by putting these applications on a wireless connection.
Problems with Wired Connections
Business 5G/LTE internet can pick up the slack when other connections are not available.

Redundancy
With built-in hot failover, your business can function during carrier outages.
Managed Wireless 5G/LTE
Maintaining your 5G connections has never been easier. iTel's management portal – powered by Peplink – provides you with cloud-based monitoring and reporting tools to ensure you're getting the most out of your 5G/LTE internet.
Make informed decisions with insight into bandwidth usage.
Schedule firmware rollouts by device or groups of devices.
Manage and organize all of your devices to fit your business.
Available free to customers with more than 20 SIMs loaded.
Enterprise-Grade LTE Modem…and more
More business happens online than ever before, so you need a modem you can count on. iTel and Peplink have partnered to provide business LTE hardware that serves as a modem, enterprise router, and WiFi access point all in one. Designed for high performance in the most demanding conditions, our LTE hardware is ready for anything.
Certified for vibration and shock resistance
Rated for extreme heat and cold
Durable metal casing
Accepts multiple power inputs and operates with wide voltage ranges
Optional add-on backup battery
3 Ways to Find a Solution
Get a Quote on iTel 5G/LTE Internet for Business Today
SD-WAN
Upgrade your 5G/LTE network by bonding multiple connections together. iTel's SD-WAN is a fully scalable, packet-level balancing protocol that takes multiple internet connections and combines them into one.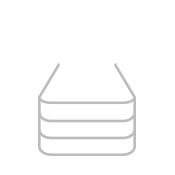 Automatic Reboot Switches
Stabilize your 5G/LTE circuits by automatically power-cycling at a set time. With iTel Automatic Reboot Switches you can control power to any circuit or device without expensive site visits.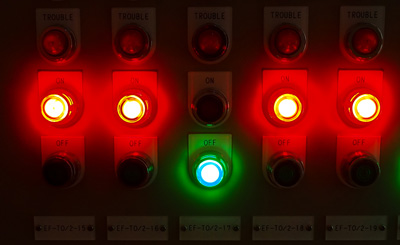 Internet Failover Connectivity is a crucial component of modern business continuity. On average, a business will experience at least two unplanned outages each year. These outages can mean significant revenue loss for your business – Gartner estimates the average...