Empower collaboration with high-performance, user-friendly phone systems – powered by 3CX and iTel.
An Advanced Cloud
Phone System For Workplaces Anywhere
Modern businesses need a modern phone system. Today's organizations are on the go – employees work from home, on flexible schedules, relying heavily on technology to stay connected. Meanwhile, customer expectations are higher than ever! Legacy, on-premise voice systems probably aren't meeting your needs. If this sounds like your organization, iTel's Cloud Phone System will be your lifeline.
Powered by 3CX, iTel's Cloud Phone System is a robust, fully-equipped communications system. With an iTel-hosted PBX and SIP channels, you get a highly reliable, high-performance voice solution – with the ease of use and extensive feature set of 3CX.
Better Business With a Cloud-Based Phone System
Good communication is key to creating good customer experiences. iTel's Cloud Phone System ensures that your whole team has all the power of enterprise voice tools – wherever work takes them.
With powerful apps for desktop, iOS & Android – plus integrations with many leading desktop phone brands – you get the ultimate in flexibility.
A cloud-based system means that you can add or remove users and locations with ease. Enjoy effortless scaling as your business grows.
With QoS on your circuits and iTel's 100% Canadian Support Team backing you up, you can rest easy knowing your phones are online – at all times.
Advanced Voice Technology & All the Features You Love
iTel Cloud Phone Systems come with a broad range of features that can be accessed on our user-friendly online portal. Easily manage calls and make changes from any device with an internet connection – instead of having to call in and request them. Update your call flow, user settings, reporting, and auto attendant with the click of a button.
SIP channel included
Auto Attendant
Busy Lamp Field (BLF)
Integrated Fax Server
Headset Integration
Call Queues
Call Logging
Voicemail Transcription
Chat & Call reports
Call Recording
Listen in, whisper, barge in
Hot Desking
Video Conferencing (up to 100 participants)
Call Flow Designer
Everything on Pro, plus:
Skill-based Routing
Start / Stop Call Recording Rights
Video Conferencing (up to 250 participants)
Custom IP Phone logo
Cutting-Edge Hardware Options
Need desk phones? PA systems? Here's some of our favourites:
VoIP phone emergency 9-1-1 features differ from traditional 9-1-1 emergency services. Visit our e911 info page for more information.
We know that waiting on hold for hours and getting the technical support runaround is incredibly frustrating. When you call iTel support, you'll be connected with a highly-skilled technician in our Global NOC in under a minute. Our goal is to fix your problems on the first call, so we've invested in building a team of experts who are empowered to get you resolution right away.
Real Talk, Real Customers
iTel provides great service. I always feel like our account matters. iTel support always goes out of their way to keep us happy which is sometimes not that easy to do.
Switching to iTel has made great improvements to our business. I can be demanding as nothing less than excellence is my goal. That said, you are always patient and accommodating with me. Thank you for providing awesome service. I look forward to doing business together for years to come.
We saw a major reduction in costs after switching multiple carriers over to iTel. Our calls are clearer, louder and the customer service we received from them has been phenomenal. We highly recommend iTel!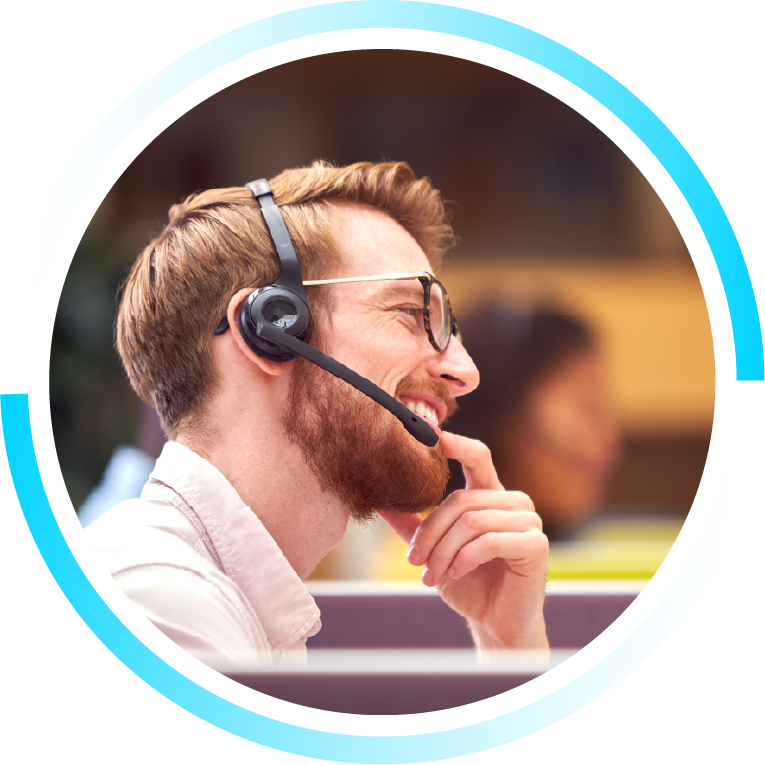 Find the Right Voice Solution with iTel