Cloud Phone Systems
Empower collaboration with high-performance, user-friendly phone systems – powered by 3CX and iTel.
An Advanced Cloud Phone System For Workplaces Anywhere
Modern businesses need a modern phone system. Today's organizations are on the go – employees work from home, on flexible schedules, relying heavily on technology to stay connected. Meanwhile, customer expectations are higher than ever! Legacy, on-premise voice systems probably aren't meeting your needs. If this sounds like your organization, iTel's Cloud Phone System will be your lifeline.
Powered by 3CX, iTel's Cloud Phone System is a robust, fully-equipped communications system. With an iTel-hosted PBX and SIP channels, you get a highly reliable, high-performance voice solution – with the ease of use and extensive feature set of 3CX.
Better Business With a Cloud-Based Phone System
Good communication is key to creating good customer experiences. iTel's Cloud Phone System ensures that your whole team has all the power of enterprise voice tools – wherever work takes them.
Any Device
With powerful apps for desktop, iOS & Android – plus integrations with many leading desktop phone brands – you get the ultimate in flexibility.
Work from anywhere – multifunctional web app with inclusive UC features

Call from your browser, control your IP phone or smartphone

Video conferencing at the click of a button

Native Windows Desktop App for calls 

View the status of your colleagues
Make and take calls from anywhere

Video Conferencing

Conference Calls

Free VoIP calls with your smartphone

Encrypted and Secure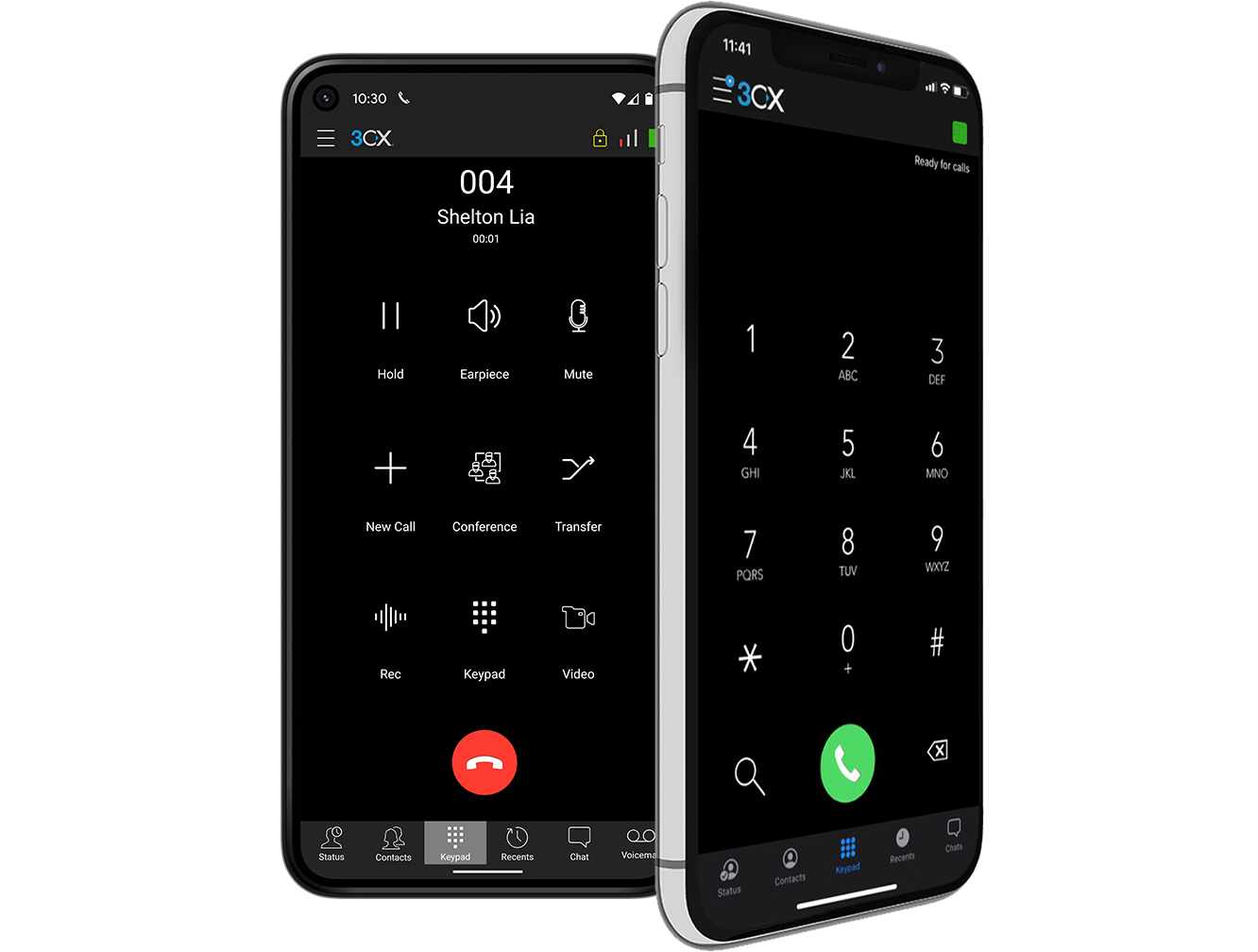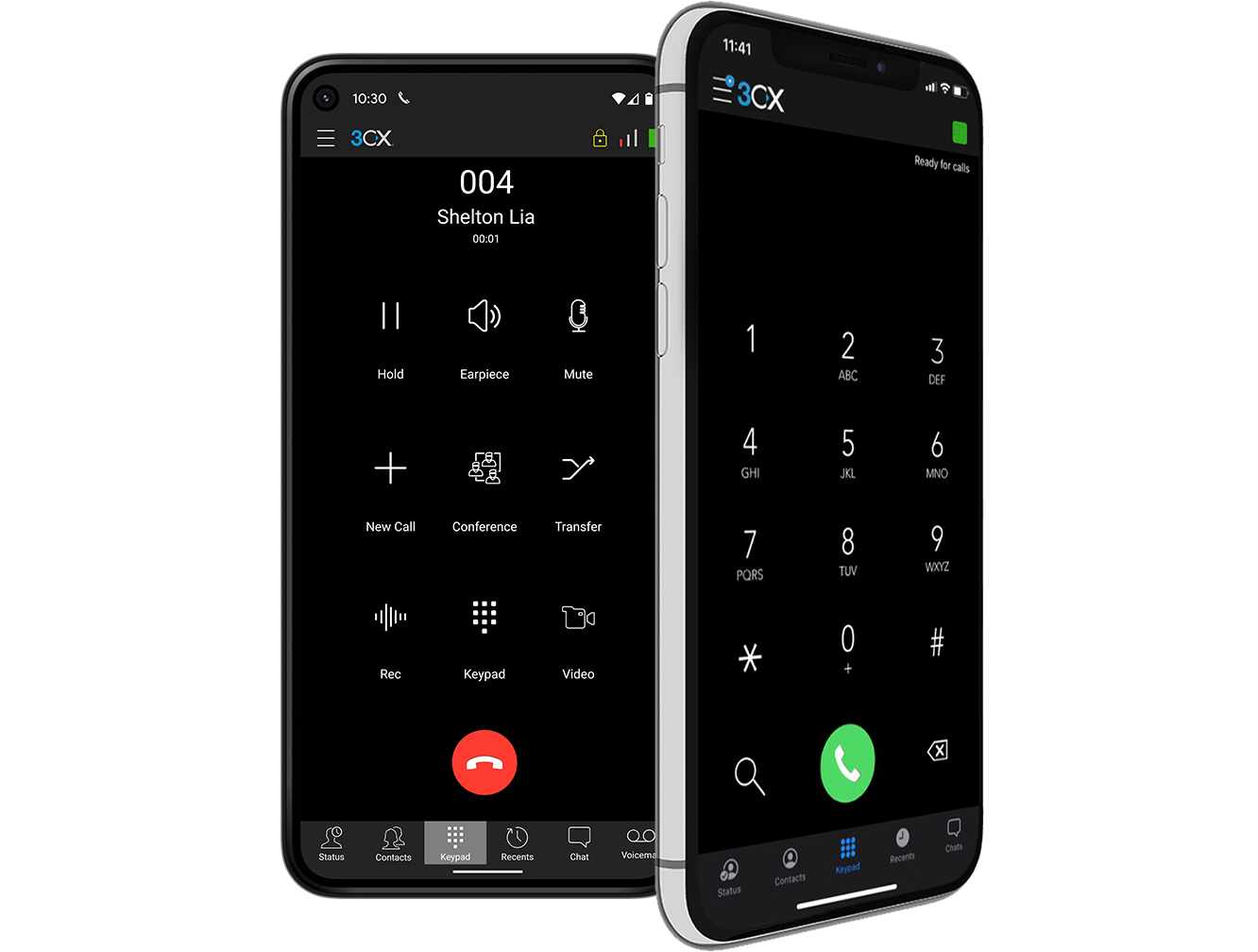 Make and take calls from anywhere

Video Conferencing

Conference Calls

Free VoIP calls with your smartphone

Encrypted and Secure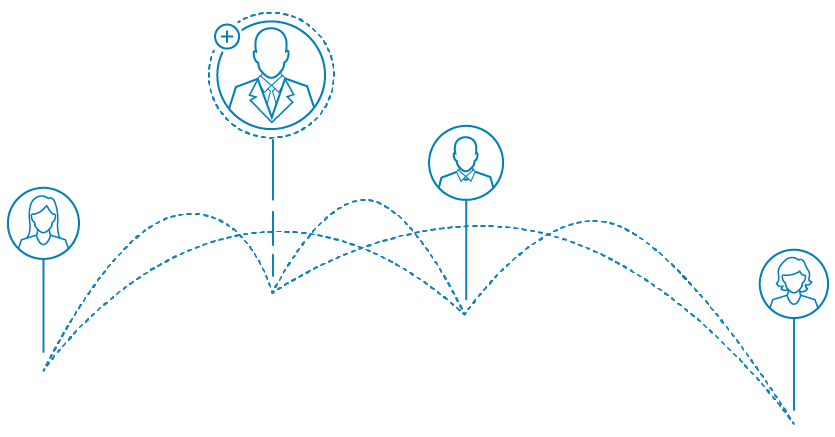 Any Place
A cloud-based system means that you can add or remove users and locations with ease. Enjoy effortless scaling as your business grows.
All the Time
With QoS on your circuits and iTel's 100% Canadian Support Team backing you up, you can rest easy knowing your phones are online – at all times.
Advanced Voice Technology & All the Features You Love
iTel Cloud Phone Systems come with a broad range of features that can be accessed on our user-friendly online portal. Easily manage calls and make changes from any device with an internet connection – instead of having to call in and request them. Update your call flow, user settings, reporting, and auto attendant with the click of a button.
Pro
Great Features at a Great Price
SIP channel included

Auto Attendant

Busy Lamp Field (BLF)

Integrated Fax Server

Headset Integration

Call Queues

Call Logging

Voicemail Transcription

Chat & Call reports

Call Recording

Listen in, whisper, barge in

Hot Desking

Video Conferencing

(up to 100 participants)

Call Flow Designer
Skill-based Routing

Start / Stop Call Recording Rights

Video Conferencing

(up to 250 participants)

Custom IP Phone logo
Cutting-Edge Hardware Options
Need desk phones? PA systems? Here's some of our favourites: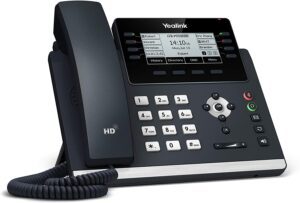 Yealink SIP – T43U
12-line IP phone
Easy Customization and High Expansibility
Superb audio quality and crystal-clear voice communications.
Dual USB ports for Bluetooth, Wi-Fi, USB headset and USB recording.
Yealink W60P
High-performance cordless phone for superb mobility and flexibility
Pairs with up to a total of 8 Yealink W56H DECT handsets
Supports up to 8 VoIP accounts and 8 concurrent calls
Quick charging: 10-min charge time for 2-hour talk time
Yealink CP960
Android 5.1 operating system.
User-centric design that combines simplicity of use with sophistication of features
Perfect for any medium to large conference room.
Wireless and wired pairing with your smartphones or PC/tablets via Bluetooth and USB Micro-B port.
Snom PA1
A SIP bridge to extend existing public announcement speaker systems while upgrading from digital/POTs systems.
4-watt amplifier for single speaker projects.
Microphone input provided for two-way communication.
VoIP phone emergency 9-1-1 features differ from traditional 9-1-1 emergency services. Visit our
e911 info page
for more information. Unrivalled Support and Service
We know that waiting on hold for hours and getting the technical support runaround is incredibly frustrating. When you call iTel support, you'll be connected with a highly-skilled technician in our Canadian call centre in under a minute. Our goal is to fix your problems on the first call, so we've invested in building a team of experts who are empowered to get you resolution right away.
3 Ways to Find a Solution
Request a Cloud Phone Systems Quote
As a full-service provider, iTel can add value to every part of your network. When you connect your business phones, internet, and more with one company, you get all the benefits of a first-class, nation-wide communications network delivered on one simple bill each month.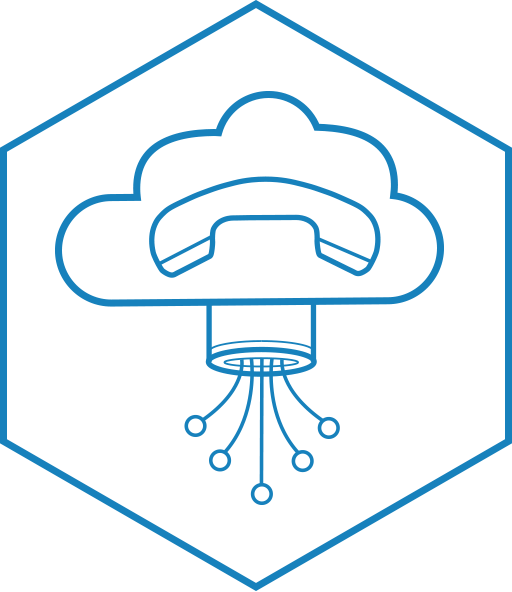 Cloud Phones with iTel Fibre:
iTel's enterprise-grade, dedicated fibre offers the best connection for your Cloud Phone system. Enjoy unlimited, symmetrical speeds, and redundancy that is delivered on our unique 'network of networks.' The result is a connection with a 100% uptime guarantee, 4-hour meantime to repair, and industry-leading support. iTel can create a single, Layer 2 path across the country, via a unique, meshed network that connects all of Canada's major carriers. With no geographic restrictions, we can get all your locations on one network – no matter where they are.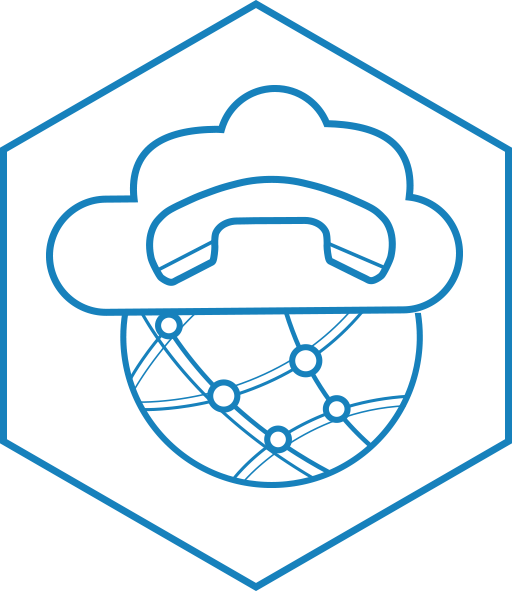 iTel Managed Voice:
Take your Cloud Phone System to the next level with a complete end-to-end phone system that proactively covers all your voice needs. We call it "managed" because our team of experts does all the work for you.
Cloud Phone Systems benefits your business by taking your system into the cloud for increased flexibility, cost savings, and more. In today's business world, finding ways to save time and money – while increasing efficiency – is paramount, and your phone systems could...