Colocation
Reliable data centres for your IT infrastructure
Grow Your Business with Colocation Services
iTel can build you the custom data centre solution you need. Get efficient and cost-effective colocation so your business can boom.
Staying competitive means more demands on your IT every day. You want to connect up a variety of devices and deploy cloud services, all while staying secure and compliant. Constantly upgrading and maintaining your infrastructure is expensive – but you have other options.
Access Preferred Pricing On Rack Space with iTel
iTel Colocation covers your whole IT strategy

Networking
We've built a network that spans Canada and the USA with high-speed connections and easy on-ramp access to cloud services and other networks.
Security
High-grade security on both the physical and data level – with constant monitoring to keep your business safe.

Reliability
Smart power management (A-B power, redundancy), cost-effective placement, and high-speed connections means easily upscaling.
Cost
Turn CapEx into OpEx, with full visibility of all costs. Be confident that 100% of your budget is going to the infrastructure you actually need.
Total control over your IT infrastructure – and more
Multi-location, multi-purpose solutions – get the right service in the right place.
Private, layer 2 connection: get a secure link to your DC and stay compliant.
High-speed delivery: reliably access your data and applications.
Flexibility: if you need interconnections, physical structure or just a stable on-ramp for cloud access, we can support you.
Comprehensive security: physical, virtual, or both. We provide peace of mind. Stable power management: full redundancy and A-B power control means you'll have service 24/7. Pay for what you need: our rack space policy is based on segments instead of full racks. Don't waste your budget on space you don't use.
Bundle with an iTel fibre connection and your data is hosted – and guaranteed to stay – in Canada. It won't touch the public internet or be viewed by any third-party. iTel Works Where You Work
Here at iTel, we know a service is only as good as the support backing it up, so our Network Operations Centre is exclusively dedicated to supporting business clients. Based entirely in Canada, our team works where you work. We know that business is constantly evolving, so you need a connectivity partner who can pivot and adapt with you. Our Tier 2 support team is here for you – 24/7, 365 days a year.
3 Ways to Find a Solution
Talk to a Colocation Expert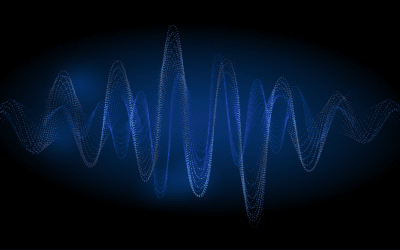 Wavelength Services – also called Wave Circuits – are the gold standard when it comes to moving large amounts of data. Moreso than even dedicated circuits, Wavelengths provide massive bandwidth capacity at a reasonable price. If your business has heavy data processing...