iTel's Office Anywhere Empowers Your Remote Working Team With Fluid Network & Communications Solutions
Your Business is More
Than an Office
Working from home is more common than ever. As such, many organizations have found themselves rolling out a lot of changes very quickly. We know that successful businesses are highly collaborative – when teams work together, they can deliver excellent customer experiences. If your employees have the right tools, they'll be able to do that collaborative work from home with no drop in productivity.
iTel can build you the custom UCaaS, Cloud, & Managed solutions you need in order to deliver services securely, and across any distance. With iTel's Office Anywhere, your team can access your network as if they were sitting in Head Office – no VPN required. Empower your staff with everything they need in one integrated package, all supported locally.
iTel Has All The Work From Home Tools You Need
With employees working via their home internet, can you still feel confident in the security of your network? Let our team of experts configure your equipment to high standards so you never lose revenue to a data breach.
iTel has partnered with 3CX in order to offer a robust UCaaS platform that integrates your chat, voice, video, and more. You can unite all devices and operating systems – all on our nationwide high-speed network – so that collaboration stays strong and communication remains open. Ensure your team can reach each other and your clients anywhere business takes you.
Leave the work to us – all of it. iTel offers a full suite of managed options that will keep you covered as your network gets more complex. Your infrastructure will be monitored for optimal performance 24/7 so any potential issue can be caught – and resolved – immediately.
Ensure the highest possible performance for mission-critical cloud applications and services with iTel's Managed Cloud Connect. Our PoPs are in the top North American data centres so we can connect clients directly to all the major cloud providers. Choose from Google, IBM Cloud, Amazon Web Services (AWS), Microsoft Azure and more.
If you don't want on-premise hardware to manage your network, iTel will host your hardware in our secure, diverse, Canadian network. Connect office and home locations though private, dedicated connections – both to each other and to major cloud providers.
iTel can turn residential Internet connections into dedicated, secure, business-grade networks. Connect homes to offices and cloud services like never before, so you get one fluid network regardless of location.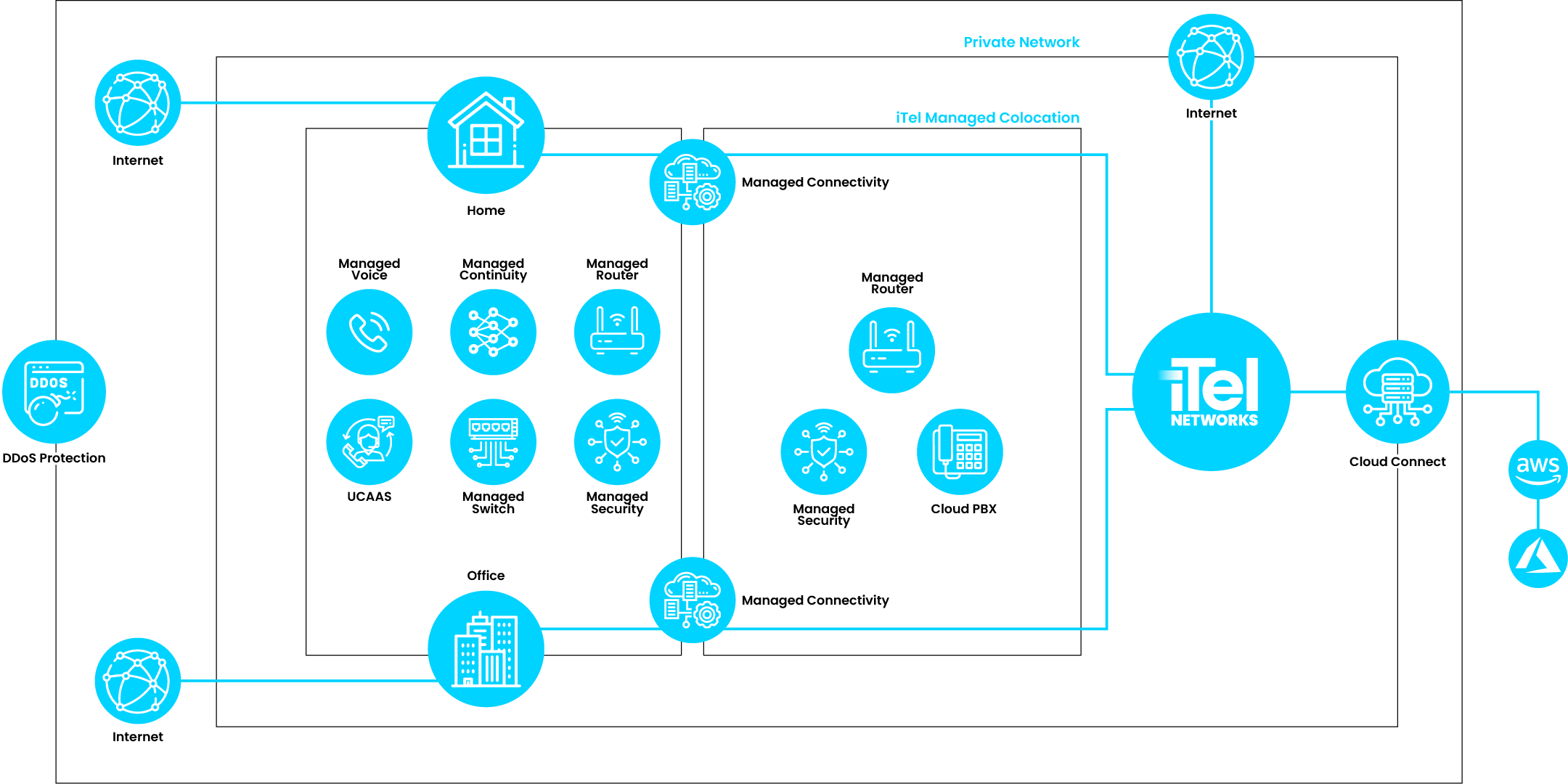 Join the Work From Home Revolution
According to Gartner, some 74% of leaders are looking at making working from home options permanent for some of their employees. Organizations that have already made the shift are outstripping their counterparts in recruitment, retention, and overall productivity. With flexible work arrangements ranking as a high priority for many job-seekers, building the foundation for a highly-connected remote team is going to set your business up for long-term success.
Most of our own team is already working from home, so iTel has the experience and expertise to build the remote working solution you need. Check out some of our FREE resources on working from home and of course – reach out if you have any questions!
Get More From Your Internet with iTel
iTel has all the communications technology your workplaces could need. Build your end-to-end business solution today and get more out of your internet.
Bond multiple internet circuits and carriers for stronger, more reliable connectivity. 
Automatically route suspicious traffic for scrubbing before it even reaches your network. 
Take your phone system off-premise and into the cloud. 
Avoid extended downtime and costly maintenance with iTel on your side.
Trusted by Business Across Noth America
Rest easy knowing you're in good hands with iTel. Our Global NOC operations centre is dedicated exclusively to business clients and is available 24/7/365. Leave the work to us and focus on your business.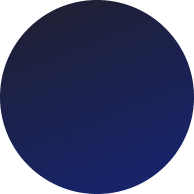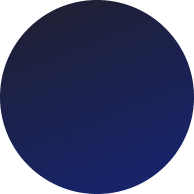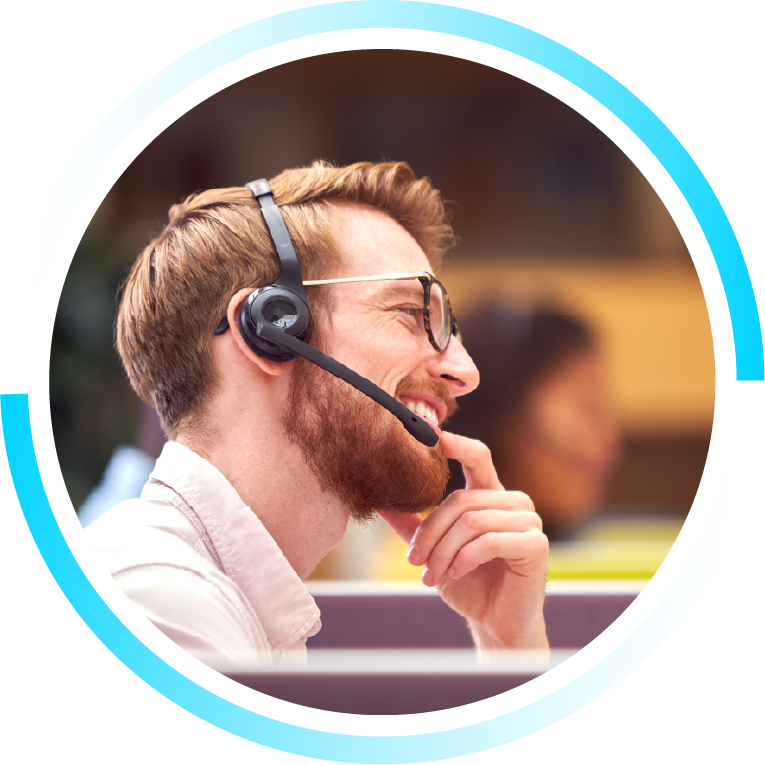 Find the Right Business Internet with iTel