PRI Voice Connections
Powerful business phone systems
Adaptable & Scalable PRIs by iTel
An iTel PRI leverages your existing PBX system so there is no need to buy new equipment. You can manage your IT costs while also getting feature-rich phone lines that easily transfer into SIP and Managed Voice as your business grows. Choose from packages ranging from 10 to 23 channels of tried and true connections that are both reliable and scalable.
iTel PRI's (Primary Rate Interfaces) are the physical connection from your PBX to one of Canada's largest voice networks. These multi-line channels work together with your onsite phone system to offer the following features:
Choose from 10-23 channel packages
Full list of calling features
Prioritized voice traffic
Disaster recovery and data backup
Virtual inbound numbers from over 2,000+ Canadian cities
Reduced long distance charges
Optional outgoing SIP trunks
24/7 support and proactive technical monitoring
All the Advantages of an iTel PRI
A lot of providers offer PRI's for businesses, however, no one offers it the way we do.
Seamless transition into SIP Trunking
Changes in technology, especially phone systems are disruptive to office productivity. iTel offers a seamless transition plan that allows your business to easily migrate from PRI to SIP trunking when you are ready.
Automatic Failover Add-on Feature
Never experience phone outages when you add-on automatic failover. Even if your on-site telephone system (PBX) fails, iTel's redundant cloud backups ensure your phones continue to ring so you can keep on selling.
Release Link Trunking Feature
Maximize your channel capacity. Using the conference call feature on your PBX allows your business to free-up PRI channels for future incoming calls.
VoIP phone emergency 9-1-1 features differ from traditional 9-1-1 emergency services. Visit our e911 info page for more information.
3 Ways to Find a Solution
Add Value to Your PRI with iTel
As a full-service provider, iTel offers a range of solutions to add value to your PRI – and your entire business network. Enjoy the benefits of a first-class communications network, including internet, cloud and a full suite of managed services, all delivered on one simple bill each month.
iTel Managed Voice
A complete end-to-end phone system that covers every single aspect of your voice system. We call it "managed" because our team of experts does all the work for you.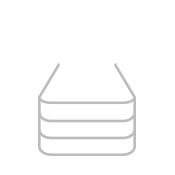 Cloud Services
Businesses today have zero tolerance for data loss and downtime. Get your organization set up with cloud-based backup solutions at the user, file, and virtual machine level.
Cloud Phone Systems benefits your business by taking your system into the cloud for increased flexibility, cost savings, and more. In today's business world, finding ways to save time and money – while increasing efficiency – is paramount, and your phone systems could...