Protect your network with proactive monitoring of traffic to your network and block malicious traffic
A DDoS attack floods your network or website with bot traffic, consuming available bandwidth and blocking your customers before crashing your network or site.
Studies have shown the financial implications of a DDoS attack can be as much as $123k for SMBs and over $2M for enterprises! If you run your business online or rely on a network to operate, you're vulnerable.
How We Prevent DDoS Attacks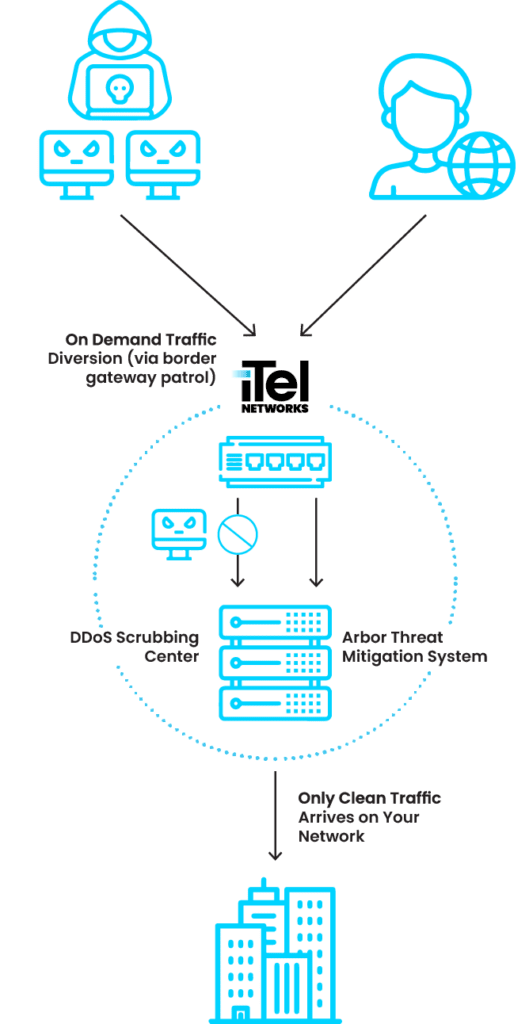 With iTel's DDoS Protection service, we'll be proactively monitoring your connection 24/7 and suspicious traffic will be scrubbed before it arrives on your network.
Get peace of mind with state-of-the-art Arbor threat mitigation on your side.
DDoS Protection with iTel automatically detects and mitigates against a range of attacks
Add Value to Your Business Internet
As a full-service provider, iTel offers a range of solutions to add value to your internet solution – and your entire business network. Enjoy the benefits of an enterprise-quality communications network, including internet, cloud and full suite of managed services, all delivered on one simple bill each month.
Upgrade your network by bonding multiple connections together. iTel's SD-WAN is a fully scalable, packet-level balancing protocol that takes multiple internet connections and combines them into one.
A complete end-to-end phone system that covers every single aspect of your voice system. We call it "managed" because our team of experts does all the work for you.
Stabilize your circuits by automatically power-cycling at a set time.  With iTel Automatic Reboot you can control power to any circuit or device without expensive site visits. 
Rest easy knowing you're in good hands with iTel. Our Global network operations centre is dedicated exclusively to business clients and is available 24/7/365. Leave the work to us and focus on your business.
Trusted by Business Across Noth America
Real Talk, Real Customers
iTel provides great service. I always feel like our account matters. iTel support always goes out of their way to keep us happy which is sometimes not that easy to do.
Switching to iTel has made great improvements to our business. I can be demanding as nothing less than excellence is my goal. That said, you are always patient and accommodating with me. Thank you for providing awesome service. I look forward to doing business together for years to come.
We saw a major reduction in costs after switching multiple carriers over to iTel. Our calls are clearer, louder and the customer service we received from them has been phenomenal. We highly recommend iTel!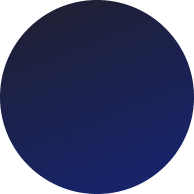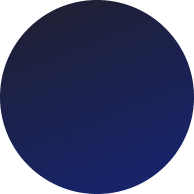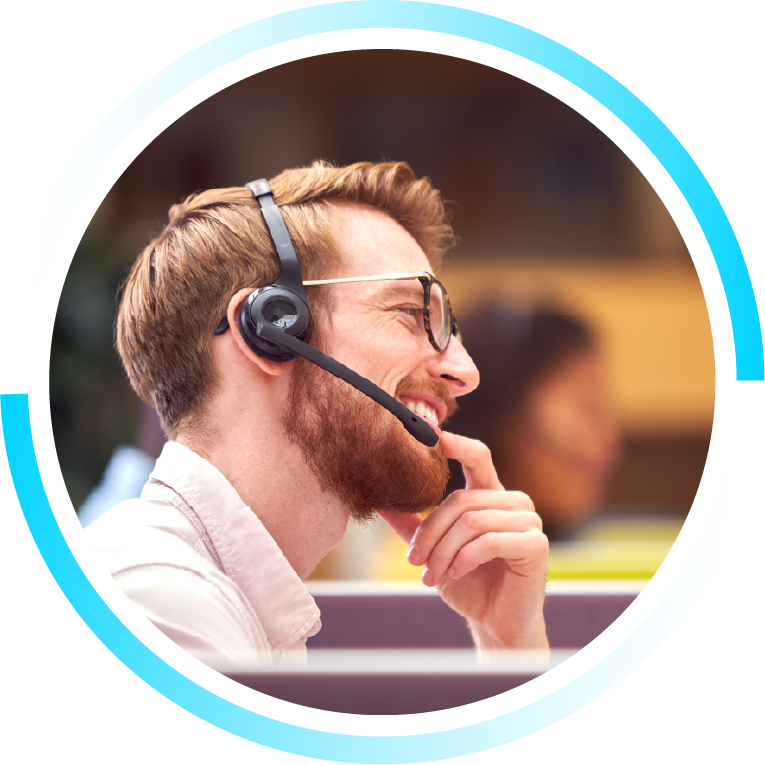 Find the Right Business Internet with iTel