Save up to $350/mth
per Connection
iTel's Toronto Colocation facilities expand your IT infrastructure – without inflating your costs
$0 Monthly In-DC Cross Connect Fees in Toronto
With no monthly fees on in-DC cross-connects on your iTel circuits, you can access top-tier colocation facilities at preferred pricing. With iTel, you get all the advantages of our presence in your data centre, resulting in the most affordable colocation servers in Toronto.
Fees are on the rise across Canada – unless you're with iTel. Build your infrastructure in the leading telecommunications hub and carrier hotel, with TORIX access and more. Enjoy all the benefits of colocation at reasonable rates.
Access Preferred Pricing at 151 Front St, Toronto ON.
per Month

A Power

Add Remote Hands: $150/hr
per Month

A Power

Add Remote Hands: $150/hr
per Month

A Power

Add Remote Hands: $150/hr
per Month

A Power

Add Remote Hands: $150/hr
per Month

A Power

Add Remote Hands: $150/hr
per Month

A Power

Add Remote Hands: $150/hr
All the Benefits of Colocation
– Without the Cost
Flexibility
Physical Infrastructure, stable on-ramps to cloud providers, or just interconnections – we support it alls.
Comprehensive Security
Physical, virtual, or both, you get peace of mind with iTel
Privacy
Bundle with iTel's dedicated, L2 fibre and stay compliant. Your data is hosted in Canada – and guaranteed to stay there. Keep your data secure – and off the public internet.
Learn More – Get the Full Datasheet
Add Value with iTel Managed Services
Managed Connectivity
Take the proactive approach to uptime with iTel. Our team will monitor your network 24/7 and resolve issues remotely – before they impact your business. Make informed decisions about your infrastructure with improved network visibility and continuous tracking on performance and usage, so you can design intelligent policies.
Managed Continuity
Failover circuits are only the first step in your business continuity plan. Build the carrier-agnostic solutions that protect you from core outages, and take advantage of cutting-edge SD-WAN options for full link aggregation. Don't let downtime eat your revenue – get the intelligent continuity solution to keep your network online at all times.
Managed Cloud Connect
Take advantage of all the increased agility, flexibility, and cost-reduction available in the cloud. iTel is already integrated with most major providers, so you can add them as if they were a node on your own private network. Integrate all your public, private and hybrid cloud infrastructure with high standards of security and performance. With scalable access speeds from 10 Mbps to 10 Gbps, your needs are met today and into the future.
3 Ways to Find a Solution
Get Colocation Servers in Toronto Today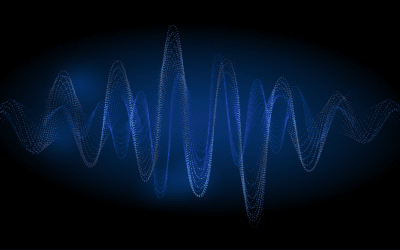 Wavelength Services – also called Wave Circuits – are the gold standard when it comes to moving large amounts of data. Moreso than even dedicated circuits, Wavelengths provide massive bandwidth capacity at a reasonable price. If your business has heavy data processing...