UCaaS
Unified Communications as a Service – Everything you Need in One Simple Platform
All the Power of Unified Communications as a Service
As organizations modernize and shift to an increasingly distributed workforce, communication is the key to success – and in order to build a highly collaborative digital environment, you'll need agile, intelligent tools. Here at iTel, we've partnered with 8×8 to provide you with a suite of Unified Communications services. With integrated chat, video, voice and more – all delivered over our national high speed network – you'll be outpacing customer expectations in no time.
Take Your Business Further with Unified Communications
Unified Communications as a Service – UCaaS – streamlines multiple communications tools into one efficient platform that powers your team to do more.
Build Loyalty
Customers today expect instant, responsive experiences – and now you can deliver. Reduce churn and improve revenue with powerful, integrated tools.
Collaboration
As your business spreads out over multiple sites and launches more remote employees, communication is going to be the backbone of your efficiency.
Insight
With advanced performance analytics you can make data-informed decisions to meet the future with confidence.
Exceed Expectations with 8×8 and iTel
Work smarter and faster with one system for voice, video, collaboration and contact center. Get everything you need on one, personalized plan.
Communication Tools
One click from chat to voice to video meetings
Company-wide team messaging
HD video conferencing with screen sharing
Unlimited global calling for UC across 47 countries
One click subject matter expert access
Full Customization
Integration with CRM & business applications
Streamline call handling with Switchboard Pro
Customizable wallboards/dashboards
Integrate voice, email, webchat and social
Advanced Analytics
Customer engagement analytics
Supervisor & service quality analytics
Advanced speech and interaction analytics
Quality, collaborative performance management
Predictive outbound campaigns
iTel Value-Added Services
As a full-service provider, iTel offers a range of solutions to add value to your UCaaS solution – and your entire business network. Enjoy the benefits of a first-class communications network, including internet, cloud and full suite of managed services, all delivered on one simple bill each month.
SD-WAN
Upgrade your network by bonding multiple connections together. iTel's SD-WAN solution is a fully scalable, packet-level balancing protocol that takes multiple internet connections and combines them into one.
iTel Fibre
iTel Fibre delivers dedicated, symmetrical high speeds – via secure L2 connectivity – that will change the way you do business. Ensure productivity is never bottlenecked by inadequate bandwidth.
Managed Router Solutions
Instead of constantly configuring and maintaining router equipment, you can turn your IT staff's focus back to activities that drive growth. No matter the type of connectivity your business requires, iTel's managed router service provides the ideal solution.
3 Ways to Find a Solution
Unify Your Communications Today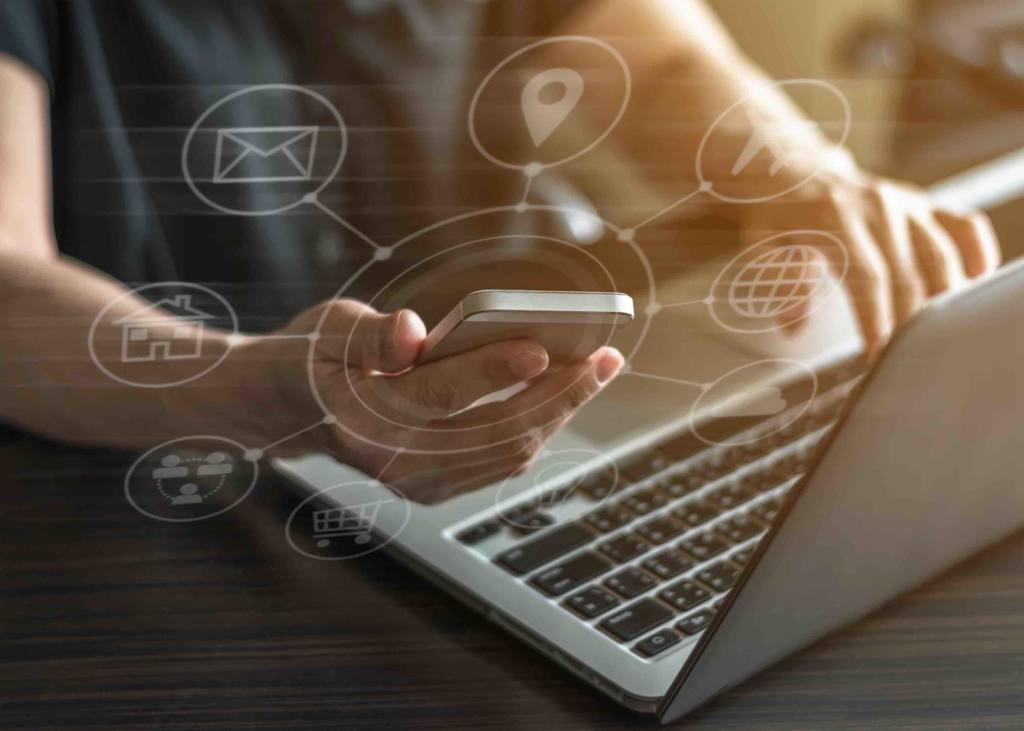 What would a communication systems diagram look like for your business? Is it efficient and unified? ...Or is it a jumble of systems pieced together over time?  If your business is like most, you are working with numerous communication applications from different...