The Best Alternative to Starlink
Reliable, high-speed wireless internet is already available to businesses across Canada
Start your service check
iTel's LTE internet solutions allow you to combine SIM cards from different cellular networks so you're not limited to a single carrier anymore. Connect with the best available signal at any given time for bandwidth you can count on. With optional circuit bonding capabilities, data-pooling plans, and an industry-leading SLA, you'll get the best connectivity available.
At iTel, we know that not all businesses can access the reliable bandwidth they need through traditional methods. Rural and remote business locations are often left out, despite high-speed internet becoming more essential to revenue generation than ever. With more cloud applications and IoT devices providing increased efficiency and automation, internet access is critical.
LTE for Business is the Solution

Expansive Coverage
Enabling SIMs from multiple major carriers and automatically connect you to the best available signal – regardless of provider.

Increased Reliability
Bond up to five LTE circuits for instant lossless failover and dramatically improved speeds.
Cost-Effective
Pool data consumption across all your locations – anywhere in Canada – for impressive savings.
Managed Wireless LTE
Maintaining your LTE connections has never been easier. iTel's management portal – powered by Peplink – provides you with cloud-based monitoring and reporting tools to ensure you're getting the most out of your LTE internet.
Make informed decisions with insight into bandwidth usage.

Schedule firmware rollouts by device or groups of devices.
Manage and organize all of your devices to fit your business.
Available free to customers with more than 20 SIMs loaded.
Enterprise-Grade LTE Hardware
With more automation and cloud applications putting demands on your bandwidth, you need a modem you can count on. iTel and
Peplink
have partnered to provide business LTE hardware that serves as a modem, enterprise router, and WiFi access point all in one. Designed for high performance in the most demanding conditions, our LTE hardware is ready for anything.
&nbsp
Certified for vibration and shock resistance

Rated for extreme heat and cold

Non-condensing design

Electromagnetic compatibility

Accepts multiple power inputs and operates with wide voltage ranges

Optional add-on backup battery 

Durable metal casing
Go Further with Fixed Wireless
If your workplace is out of range – you're in luck. Fixed Wireless connections can provide secure access to nearby networks without the cost of a build. Don't let unexpected barriers get in the way of your ideal location, check availability today.
3 Ways to Find a Solution
Get a Quote on LTE Internet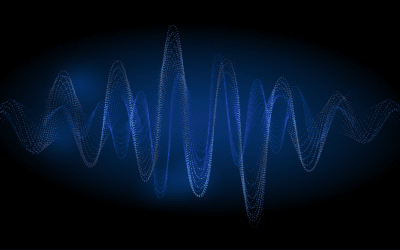 Wavelength Services – also called Wave Circuits – are the gold standard when it comes to moving large amounts of data. Moreso than even dedicated circuits, Wavelengths provide massive bandwidth capacity at a reasonable price. If your business has heavy data processing...