Secure Dedicated Ethernet Solutions for Business
Ethernet Dedicated Internet access is the premier network solution for growing businesses. By leveraging BGP routing, dedicated cloud access, and stable, low-latency bandwidth, Ethernet Dedicated Internet empowers high performance. Easily scale and add points as your network grows, while enjoying high speeds and superior security. With private, layer 2 connectivity, your data never touches the public internet so you can connect workplaces anywhere.
At iTel, we specialize in providing customized, enterprise-quality network solutions, backed up with an industry-leading SLA. Ethernet Dedicated Internet services provide security and reliability, so you can unlock the true potential of your business. Let's connect.
More Than Just Internet – Dedicated Ethernet Does it All
Ethernet Dedicated Internet Access can get you online with high standards for reliability, security, speed – and so much more. Connect directly to cloud services, data centres, voice services, and every office location you have.
All the Benefits of Ethernet Dedicated Internet Access

Growth
With inherent scalability, iTel's Ethernet Dedicated Internet Access builds a solid foundation to support business growth. Connect new locations and services easily.
Cost-Effective
With access through iTel, you can leverage all the tools you need to build streamlined communication throughout your company. Add circuits without additional access fees and roll all your services onto one bill.

Security
Dedicated ethernet ensures that your data stays secure and private. L2 connectivity means your confidential data doesn't touch the public internet. Add on DDoS protection and rest easy knowing you've got first-rate security.
Quality of Service
Tag your data to make sure that mission-critical tools are always the first priority. Fast-track applications in ways that make sense to your business.

Customization
Ethernet Dedicated Internet is the ultimate in flexibility. Take advantage of iTel's large portfolio of value-added services and create the streamlined network solution your company needs.

High Speed
Don't lose productivity to slow data transfers. iTel's Ethernet Dedicated Internet Access enables symmetrical speeds up to 10Gb.
Add Value with Managed Services
Managed Business Continuity
If your failover is just a second connection from your main carrier, you're still at risk from core outages. iTel offers carrier-agnostic and SD-WAN options to ensure you're always online.
Managed Voice
With our team controlling all potential points of failure, we guarantee a quality of service like no other. Take your PBX off premise and into the cloud via your iTel fibre connection.
Managed Cloud Connect
What good is a cloud you can't reach? Add providers like AWS and Azure as if they were a node on your network and leverage all the power of cloud computing.
3 Ways to Find a Solution
Get a Quote on Ethernet Dedicated Internet Access Today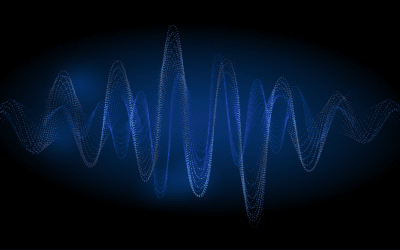 Wavelength Services – also called Wave Circuits – are the gold standard when it comes to moving large amounts of data. Moreso than even dedicated circuits, Wavelengths provide massive bandwidth capacity at a reasonable price. If your business has heavy data processing...