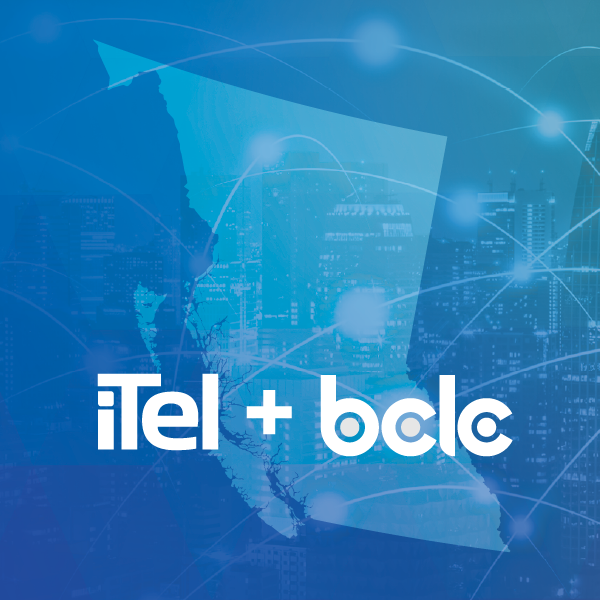 Kamloops, B.C, June 30, 2020 — Kamloops' technology future looks even brighter with a new agreement between two of the city's largest technology companies: BCLC and iTel Networks (iTel). 
Under a three-year contract with BCLC, iTel will provide the fast and secure Internet connection needed to support BCLC's retail partners located in remote and rural areas of the province to sell lottery products. 
"Given the breadth of our network, iTel truly checked off all the boxes we had on our list," said Pat Davis, Vice President of Business Technology and Chief Information Officer. "Its unique ability to support our remote network requirements provided an efficient solution to meet our business needs. We're pleased to work with an organization that shares our support for expanding the local tech business."
BCLC awarded the contract to iTel for Province-Wide Internet Services following a public procurement process that included an August 2019 Request for Proposal. 
"Having lived in Kamloops for most of my life, I am deeply invested in this community both personally and professionally," added Danny Rink, CEO, iTel Network. "I am excited that we have built iTel over the last 12 years to be an organization that can support the vast and robust network needs of an enterprise organization like BCLC, and by doing so, iTel can continue to invest in the community and help further grow the Kamloops tech sector."
(iTel's) unique ability to support our remote network requirements provided an efficient solution to meet our business needs.

– Pat Davis, VP of Business Technology and CIO, BCLC
In addition to both being deeply rooted in the Kamloops technology sector, both BCLC and iTel support the Kamloops Innovation Centre (KIC), a non-profit technology start-up accelerator. Rink helped found KIC in 2012 and BCLC has since created an on-site Innovation Lab in partnership with KIC, with the goal of fueling the growth of local tech talent. 
"Diversification into technology for B.C.'s regional economies requires the active participation of its large technology employers. iTel Networks and BCLC have proven themselves to be those catalysts in our community," said Dr. Lincoln Smith, executive director, Kamloops Innovation Centre. "Both of these corporate leaders are directly and indirectly helping to create the ecosystem in Kamloops where new technology-enabled businesses can start up and thrive."
Thanks to lottery players and retailers across B.C., the lottery business helped BCLC generate $1.4 billion for the Province of B.C. last year to support health care, education and community programs across B.C. 
About
About iTel: iTel is the largest network aggregator in Canada, connecting all the Canadian telecom providers to create a single continent-spanning network providing one point of contact for every location. Multi-site businesses no longer have to work with a crowd of vendors for internet, voice, and cloud services in different regions. iTel is committed to developing the technology sector in Kamloops.About BCLC: Since 1985, BCLC has been helping communities grow. Thanks to players in B.C., more than $23 billion generated by gambling activities went back into health care, education, and community groups across B.C. Learn more here.
Media Contacts