You Have Options for Business Internet
Don't get left behind – get your custom broadband solution from iTel today
With the state of telecom in Canada, it's easy to feel like your business is getting left out. Reliable bandwidth is increasingly critical to business operations, but if you can't rely on your provider, you're likely experiencing more stress than is necessary!
Set your business up for success with true enterprise-grade internet and network services from iTel. Our network interconnects all the major carrier's infrastructure, so you get coast-to-coast coverage with all the power of the big names – backed up with an industry-leading SLA, and 100% Canadian support team. You get reliable bandwidth for all your workplaces – now and in the future.

All Sites, All Services – One Bill
Canada's Largest Business Internet, Voice, and Data Network
1 Min Average Hold Times & 4 Hour MTTR
Connectivity Anywhere
iTel's portfolio of services ensures you get the right connection at the right place.
Rest easy knowing you're in good hands with iTel. You get an industry-leading SLA and access to our Tier 3 Canadian tech support team 24/7/365. Leave the work to us and focus on your business.
We use the term "disruptive" far too much today but there are companies like iTel that are capable of disrupting the big guys and providing new, greater opportunities than you would ever get by doing what everyone else is doing – or playing it safe. Through the work I've done with iTel, I believe that they are a truly disruptive organization – because every day the people I deal with at iTel are still asking themselves 'are we making our customers happy?'"
– Jeff Mulligan, COO, Astec Safety
…based on past experience (with the big providers), I worried about not having personalized service or a single point of contact, and it didn't feel right for us to engage with that kind of company. But iTel and had good reviews and experience with network systems, so I felt really comfortable working with them.
– Paul Taylor, Director of IT, Nature's Fare
Get more out of your connectivity with iTel's full suite of business phone, network, and cloud options. Build your end-to-end business solution today and get more out of your internet. Our goal is to make your life easier.
SD-WAN
Bond multiple internet circuits and carriers for stronger, more reliable connectivity. Don't lose business to outages with dynamic, lossless failover in even the worst-case scenarios.
Cloud PBX:
Take your phone system off-premise and into the cloud. Our feature-rich PBX gives you the flexibility to customize your entire voice system.
Managed Connectivity:
With 24/7 proactive monitoring on your business internet, any network issues can be caught and resolved before you even notice. Avoid extended downtime and costly maintenance with iTel on your side.
3 Ways to Find a Solution
Explore Your Options with iTel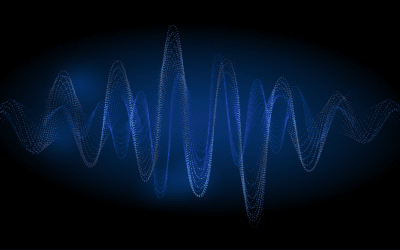 Wavelength Services – also called Wave Circuits – are the gold standard when it comes to moving large amounts of data. Moreso than even dedicated circuits, Wavelengths provide massive bandwidth capacity at a reasonable price. If your business has heavy data processing...